Pistol
Open Shoots
TCSA will open the Indoor Pistol range for open shooting Wed afternoon from 2 PM to 4 PM and Wed evening from 7 PM to 9 PM. Starting 5 Jan Wed.
Fees will be $3.00 for TSCA members and $5.00 for guests. Everyone will sign in when using our range.
For the safety of all, and respect for the facility the following rules will be adhered to:
1. Safety Glasses and Ear Protection are mandatory for all in the range.
2. Control of the Range will be by the Safety Officer on duty.
3. All firearms being brought into the range will be boxed or bagged unloaded. They will not be brought to the firing line until instructed by the Safety Officer on duty.
4. No magnum loads or + P; we recommend light target loads when possible.
5. All practice will be aimed fire, no rapid-fire, or combat style practice. (such as drawing from holster)
6. When Range is Cold (safe to go down range), firearms will be laid on the shooting bench(muzzles downrange), magazines removed, action open with an empty chamber indicator( ECI) inserted in barrel ( ECIs will be available at the range)
Before anyone goes down range the Safety officer will declare the range is safe, and only the safety officer can declare the range Hot (when shooters can handle firearms and shoot again)
No one will handle a firearm while someone is downrange.
The range rules will be provided in print and all persons will sign to accept the Club policies.
Bullseye/Precision Pistol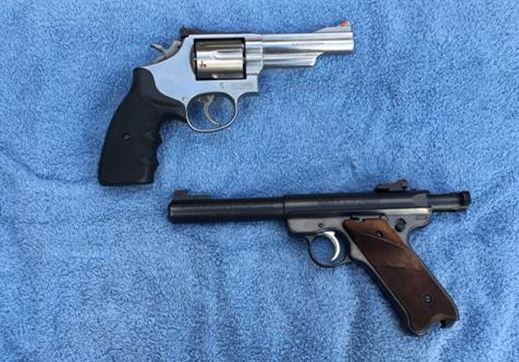 The TCSA Precision Pistol Team is nationally ranked, ranking as high as 4th in the whole country, in recent years. Many of the team's shooters are nationally ranked shooters, reaching as high as 4th, 5th, and 6th in the country, a Senior Champion and a Grand Senior Champion. The team is made up of shooters with a wide range of shooting skills, from first-time shooters to some who have been shooting for many decades, from novice shooters to State Champions, and has a Certified Firearms Instructor as well as a Certified Shooting Coach. The team sponsors one of the NRA National Indoor Pistol Sectional Championship Matches, every year. It participates in the Interstate Pistol Association's League Matches, shooting every Friday evening from October thru March, and sponsors the opening match for the league, known as the Annual Kielbasa Match, which takes place every year on the last Friday in September. The team has been undefeated in the League for many years, and has been the State Championship Team many times. From May to September, the team shoots outdoor Matches, every Thursday evening.
Action Handgun
The TCSA director for 2022 is Mark Mancini.
International Pistol
TCSA offers International Pistol (Free Pistol and Air Pistol) on the 2nd and 3rd Thursday of each month, at our indoor range, starting in October and running through April. This is a 7 match schedule in each discipline. Free Pistol and Air Pistol are International – Olympic style events and follow USA Shooting Rules. Please contact Harvie Loomis at 607-642-8616 or tozroxster@gmail.com for match times.
Free Pistol is shot in .22 cal. only. The match can be shot with an ergonomically correct International Single Shot Free Pistol or any safe .22 pistol or revolver. The course of fire is a 60 shot match that must be completed in 1.5 hours including sighters. The shots must be placed one at a time (single shot). Indoor distance is 50 ft. Open sights only, no scopes.
Air Pistol, like Free Pistol, can be shot with an ergonomically correct air pistol or any safe .117 cal. air pistol. The course of fire is a 60 shot match that must be completed in 1.25 hours including sighters. Shots are placed one at a time. The indoor distance is 10 meters. Open sights only, no scopes.
Please feel free to join us.
Safety is our number one concern.