Smallbore Silhouette
Overview: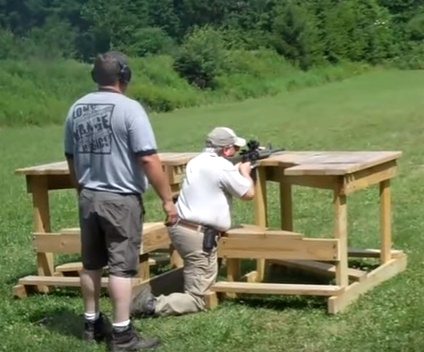 A Silhouette match requires shooting 1/5 scale steel targets representing game animals at varying distances following the rules established by the NRA. The targets are metallic silhouettes of rams, turkeys, pigs, and chickens as shown below. They are cut to different scales and set at varying distances from the shooter and fall when hit.
Targets distances are as follows:
(10) Chickens - 40 meters
(10) Pigs - 60 meters
(10) Turkeys - 77 meters
(10) Rams - 100 meters
More comprehensive information can be found at https://www.sunnyvalegunclub.com/activities/silhouette
Facilities:
TCSA's Smallbore competitions are held on the Silhouette Range.
Equipment:
Matches are open to anyone who has a .22 cal rimfire rifle. For official NRA scoring they must fit into one of these two NRA classifications:
Smallbore Silhouette (max. weight of 10 lbs. 2oz.)
Smallbore Hunting Silhouette (max weight of 8.5lbs.)
You can also shoot just for fun using a .22 caliber rimfire rifle with target velocity ammunition. Rifles equipped with a scope are not required but are highly recommended.
Schedule:

Matches are held Tuesday nights from May through August, at 6:00 PM. Setup and practice from 5:30 PM to 6:00 PM.
NRA approved Match dates for 2021 are as follows:
May 18
June 8 & 29
July 20
August 24
Fee:
$5.00 per night.
Contact:
Mike Potter at mike.potter45@gmail.com. To print a copy of the schedule click Here.
Scores: