NRA Basic Pistol Course
Course Goal: To teach the basic knowledge, skills and attitude necessary for owning and using a pistol safely.
Course Length: 8 hours, plus. Additional time may be desirable in order for students to develop skills before moving on to the next lesson.
Student Text: The NRA Guide: Basics of Pistol Shooting
Topics covered: Pistol Knowledge and Safe Gun Handling, Ammunition Knowledge and the Fundamentals of Pistol Shooting, Shooting Positions and Shooting Qualifications, Scoring Targets, and Selecting and Maintaining Your Pistol, Continued Opportunities for Skill Development. .
Additionally, students will complete live fire training and a nationally standardized shooting qualification while on the range with an NRA Certified Instructor. Students will receive the NRA Guide: Basics of Pistol Shooting handbook, take a Basics of Pistol Shooting Student Examination and receive a course completion certificate bearing the signature of the NRA Secretary and your NRA Certified Instructor.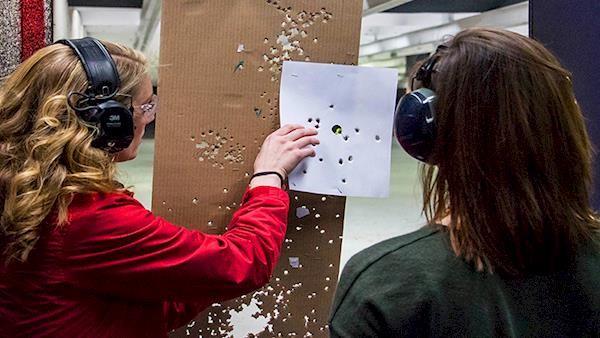 (Photo courtesy of NRA)