Dick Halstead Memorial Shoot
2021 Dick Halstead Memorial Shoot News
Tioga County Sportsmen held a memorial shoot Sunday, October 10th for one of the most generous members of the Club. Richard (Dick) Halstead who, with his brother Bill, operated a saw mill in Owego. Over the past 30 years, Dick provided the Club with whatever lumber they needed for construction, whether it was a meeting hall, skeet fields, safety fences, or trap house. Dick would say find someone to build it and I'll cut the lumber, and most of the time he'd help with the construction too.
Dick has been gone for two years now, but when you look around the Grounds, it's impossible not to think of the contributions he gave us.
The shoot collected funds to support education and opportunity for young shooters wanting to experience Clay target shooting; Dick was passionate about getting teens involved in the shotgun shooting sport.
Thank you for all who supported and participated in this event. Anyone who knows a student between 12-17 years old living in Tioga County who might be interested in clay target sports, please contact the President through this website.
Top Gun and Runner Up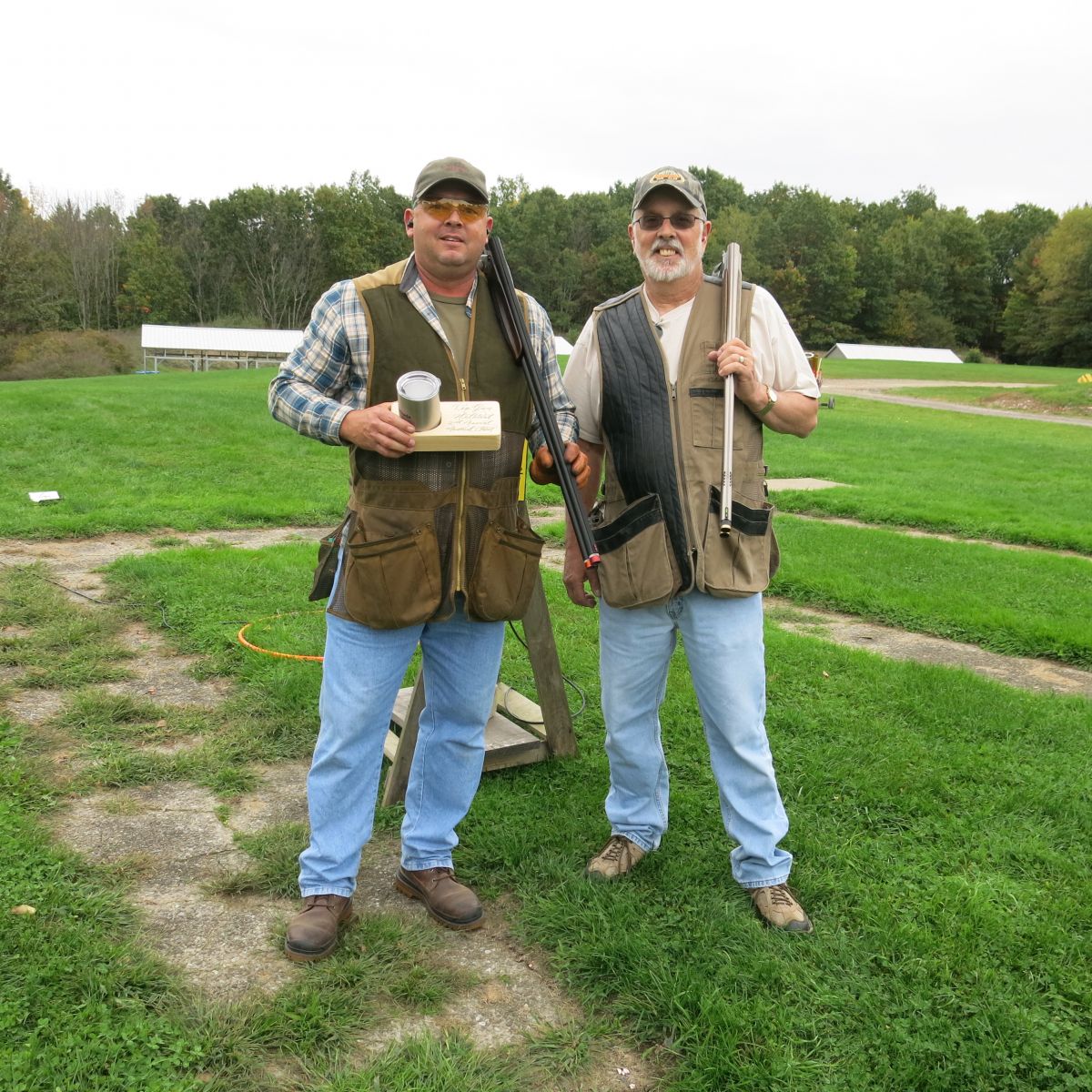 One of the many teams participating in the shoot