5 Stand
What's new with 5 Stand?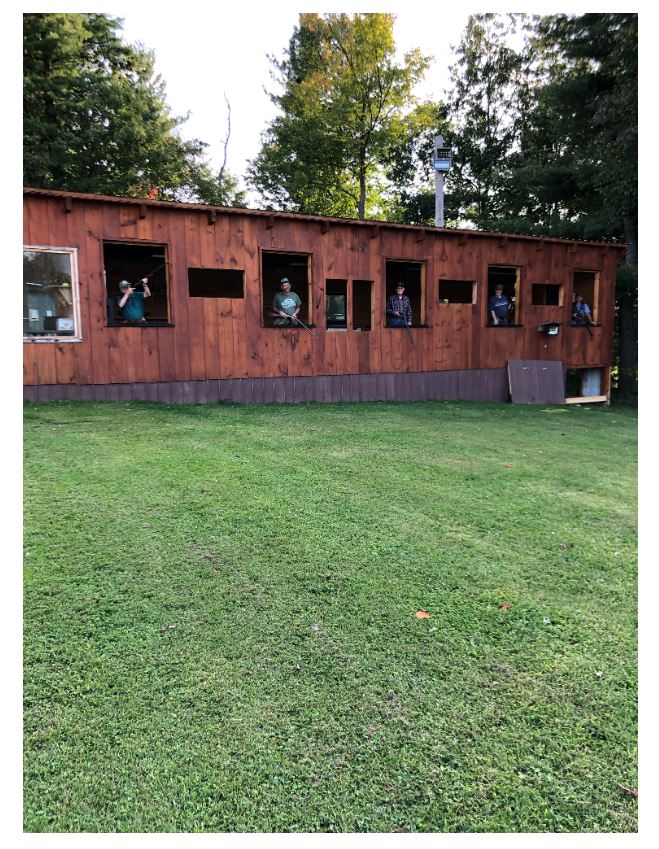 It's time for a Fall league. The league will start on Tuesday, October 4th at 5pm and run for 8 weeks.
Practice will be held on Tuesday, September 27 at 5 pm. I hope to see you all there and if you know of anyone else who may be interested, bring them along.
2022 Fall 5-Stand League @ 5 pm on Tuesdays
1. Eight weeks starting on 10/4/2022 running through 11/22/2022. A Shootoff / Banquet will be held on Nov 29th. League shooters can shoot 2 free rounds at the shootoff.
2. Practice on Tuesday 9/27/2022 at 5pm
3. Handicap scoring will be used for 1st place only. You will be shooting against another league shooter each week for points. Shootoff will be between 2nd through 6th place based on average of raw scores.
4. The first (single) bird will be scored as 2 points if "killed" on first shot. If it takes two shots for the kill, only one point will be awarded
5. Free (2 - round) Fun Shoot / "Banquet" / Shootoff on 11/29/2022.
6. League Prizes (dependent on participation) - 1st place (handicapped) and 2nd through 5th place (from Shootoff).
7. $30 League Fee
8. $10 / Week Shooting Fee (2 rounds per week)
9. Pay Up-Front ($110.00,required) - Get one week (11/29/2022) FREE. Make-ups will be accommodated between / after league rounds)
10. Walk-ins will be accommodated between / after league rounds
11. Ammo is available for purchase at $9.50 / box.
If you have questions, contact Dave Caletka @ (607) 761-5525 or caletkad@aol.com.
Safety is a big factor for us. Eye and ear protection is a must to participate or watch.
Overview:
We welcome all shooters young and old, new to expert, members, and non-members.
5 Stand shot-gun shooting is designed to provide all types of simulated small game hunting. It is sometimes called a mini Sporting Clays course.
The game is designed to hone skills from beginners to experts, and most important to have fun.
Shooters shoot from five different stations and shoot five shots from each station. The targets can come from any direction left, right, front, and back. They can be fast, slow, roll along the ground (rabbit) fly straight up (teal) or you can even shoot two birds as they cross in front of you. Usually, there are six to eight different targets to create a variety of challenges. Our venue currently includes 12-13 traps resulting in a wide variety of targets. Fees are $5.00 per round.
Our 5-stand venue includes 5 shooting stations and an observation area that are fully enclosed, heated and weather protected. This allows us to enjoy the sport in essentially all weather conditions.
Any shotgun that can shoot two rounds rather quickly, a double, semi-auto, or pump all work well. We have folks that shoot 10 ga to 410s with 12 ga being the most popular. Number 7 1/2 or 8 seem to be the shot size used. I like shooting my 410, I don't hit as many, but I feel real good when I do.
Safety is a big factor for us. Eye and ear protection is a must to participate or watch.
We have skill levels from new shooters to experts, and the good thing is we can all shoot together and have fun. If you choose, there are folks that will assist you, or grab your own style, and enjoy.
Anyone wanting more information, or some personal instruction call Dave Caletka 607-761-5525 or hit the "Contact Us" link noted at the top of this page.