Membership
Memberships are valid from September 1st to August 31st.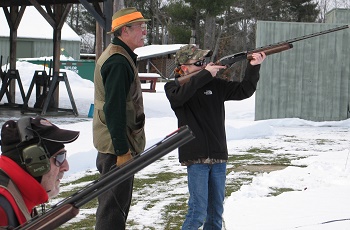 We DO NOT pro-rate memberships, so buy/renew them on time to receive the full benefit of your membership year.
New members must attend a safety orientation conducted by a Safety Officer designated by the Club President. The orientation will be scheduled for the first Tuesday of the month at 6:00 P.M., prior to the regularly scheduled TCSA club meeting at 7:00 P.M. New members who cannot attend the orientation meeting should contact the club by email at membershiptcsa@gmail.com.
Rules and Regulations:
Husband / Wife Membership will be issued separate cards, if both parties are identified.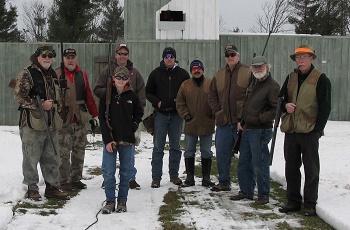 Family memberships will have a maximum of two cards issued to each adult member of the family. Individuals under age 18 on a Family Membership must be accompanied and supervised by the parent(s) or guardian(s) who purchased the membership. Children do not count as members for guest privileges and cannot bring "friends" to shoot.
Any individual age 18 and above must purchase their own Yearly Membership. All members must have their membership I.D. visible. Photo I.D. is also required when challenged for proof of membership. There will be a $20.00 non-refundable replacement fee for any re-issued membership I.D.
Life memberships are available only to those who have been a yearly member in good standing for the previous five years. Applicants must also submit a copy of their driver's license as proof of age. Life members will receive the gate combination annually by mail.
23-49 Years of Age = $700.00
50-64 Years of Age = $500.00
<65+ Years of Age = $300.00
Life membership applications must be mailed to:
TCSA Membership Chairperson
P.O. Box 598
Owego, NY 13827
Memberships can be obtained in the following ways:
On-line:
Our on-line membership application is now available using the link below. When payment is received via Paypal by the Treasurer, and the membership form is processed by the Membership Chair, a card will be sent by U.S. mail and should be received in approximately one week.
Click here to register and pay online.
Mail:
Download and fill out the membership application and mail with a check to:
TCSA Treasurer
P.O. Box 598
Owego, NY 13827
Other Info:
Membership cards are available at the TCSA club house on Carmichael Road, Owego (by appointment or at the monthly meeting), and at the vendor locations noted below, payable by cash or check only at these two locations.
Lock N Load Sporting Goods
161 Erie St.
Owego, NY 13827 - Map
Nick's Garage
1429 Main St.
Apalachin, NY 13732 - Map
Membership Rates (per year): as of 9/1/2019
Individual Membership = $60.00
Husband/Wife Membership = $70.00
Family Membership = $85.00
RFID (Radio Frequency Identification) Card Request Form:
To obtain a New RFID card or Replacement RFID card (if original is lost or destroyed).
Click here
FOR MORE INFORMATION: contact TCSA Membership Chairperson: Aimee Delault at membershiptcsa@gmail.com.